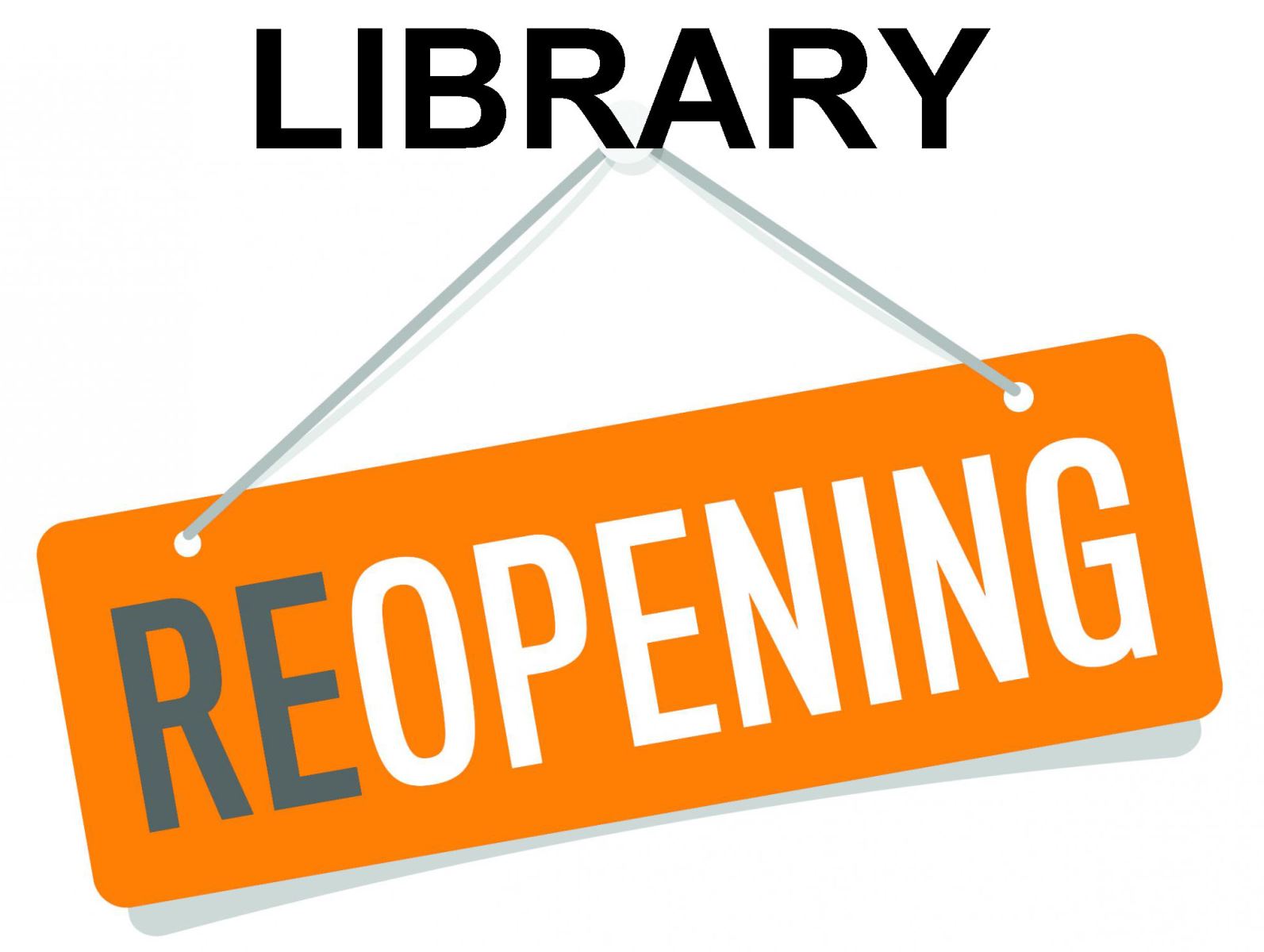 We are excited to welcome you back to our library branches! Please be aware that things are going to look and feel a little different when you come into the library with new health and safety measures in place. Even though the staff will be wearing PPE, hopefully you will be able to tell we are smiling behind our masks.
Keswick and Pefferlaw Branches reopened September 22.
Library Reopening Hours:
Tuesday evenings: 5 p.m. - 8 p.m.
Wednesday afternoons: 2 p.m. - 5 p.m.
Thursday mornings: 10 a.m. - 1 p.m.
Alternate Saturdays: 10 a.m. - 1 p.m.
Need to speak to someone outside those times? Try calling us--if we don't answer right away, leave a message, and we will call you back.
Keswick Branch: 905-476-5762
Pefferlaw Branch: 705-437-1514
Peter Gzowski (Sutton) Branch: Closed for renovations --projected reopening date is end of September.
*Please check back here often for regular updates. You can also Subscribe to this Page to be alerted when there have been changes to the page.
For the health and safety of others, we ask that you stay home if you are exhibiting any COVID-19 symptoms.
What to Expect
You will be greeted by a staff member, who will record your information for contact tracing
You must wear a mask or fabric face covering, following York Region guidelines
You must sanitize you hands upon entry
We will have limited capacity, so we ask that you send in a designated family member to collect items for everyone when possible.
We encourage you to plan to keep your visit short
Maintain physical distancing at all times
Reduced seating will be available
There will be no toys out for playing
Library staff will be wearing personal protective equipment (PPE) and will be behind Plexiglass barriers at the service desks
What can I do while I am in the Library?
Use a computer. Computers will be available for a single, 45-minute booking per person per day. Computers will be spaced apart to maintain physical distancing. Staff assistance will also be limited.
Pick up holds
Search the catalogue
Check out items
Pay fines
Get a library card
Ask questions--we love questions and are here to help
Get reading recommendations
Return items
What can't I do in the library, for now?
Hang out/gather
Donate books
Charge devices
Have food/drinks
Use meeting rooms
Get an interlibrary loan (service to start up in October--check back in October for more information)
Read newspapers and magazines (we've got Pressreader--check our eResources page or ask staff for more details)
Have an exam proctored
Buy used books/DVDs/CDs
Town services such as bag tags, blue and green bins, parking passes, burn permits, garage sale permits
FAQs
What safety measures are in place when I visit the library to reduce the spread of COVID-19?
With the return to services, the health and safety of our staff and our customers is our top priority.
The introduction of our in-branch services follows the reopening framework provided by the Province of Ontario, and the advice of the York Region Medical Officer of Health and other health experts, and follows best practices within library and retail industries for the safe delivery of indoor service. Here are some of the measures we are putting in place:
All staff will have Personal Protective Equipment (PPE) when required
Staff will wear a fabric face covering or a PPE mask in public areas
Proper physical distancing protocols in place for both staff and patrons
Returned materials will be isolated until they are safe to circulate
Regular cleaning and hand washing protocols will be in place
Washrooms and high-touch surfaces will be disinfected a minimum of twice per day
Public use computers will be sanitized following each use
Why do I have to wear a mask or face covering?
Wearing a face covering may reduce the risk of spreading infection by protecting people you come into contact with. Face coverings do not replace physical distancing or handwashing, but combining all these measures gives us the best chance of preventing the spread of COVID-19. Visit York Region Health for more information.
What if I don't want to come into the library to pick up my holds?
For those who would prefer to have a contact-free service option, we will have a designated area set up in the entrances of each branch for picking up holds. Place a hold online or by phone and we will contact you when your items are ready for pickup.
Do I need to lineup to enter a branch?
You may need to line-up to enter, but only if the library is currently at capacity.
Am I going to be screened at the door?
We will not be formally screening customers at the door, but we will ask you to review the list of symptoms yourself. We do ask that you do not come to the library if you feel sick. If you believe you are exhibiting any symptoms of COVID-19, please contact York Region Health for further guidance.
Is it safe to borrow library materials?
The safety of our customers and our staff is our highest concern. We are taking precautions to ensure that the items on our shelves and any items returned to us are safe to be handled. All returned items are quarantined for a period of 96 hours before being checked in and loaned to others.
Please don't borrow library materials if you are feeling unwell or if any member of your household is sick or in isolation.
Can I still check out items?
Yes. Please use our self-checkout machines when borrowing items. If you need assistance, a staff member will be happy to help you at the service desk.
How long can I borrow items now that the branches are open?
Our extended loan periods are continuing for now. You can borrow Express items for one week and all other items for four weeks.
Can I return items in-branch?
Please use the external book returns to return your items. Internal book returns are currently unavailable to patrons so we can ensure items are properly quarantined.
Why are items I returned still on my library card?
Returned items are set aside and isolated for a period of 96 hours before they are checked in and removed from your account. But don't worry, no late fees will be charged at this time.
When will the Peter Gzowski (Sutton) Branch be open?
Peter Gzowski (Sutton) Branch will be closed for several weeks starting September 4 for carpet replacement. We expect to re-open at the end of September.