While our library branches remain closed to public access, we are happy to announce that curbside pickup is now available at all three GPL branches.
You are able to submit requests at any time by placing holds through our online catalogue or by calling a library branch and leaving a message. You will be able to keep express movies for one week and all other items for four weeks.
*For the safety of staff and other patrons, we ask that you do not use this service if you feel unwell, or if any member of your household is sick or in isolation. Thank you.
How It Works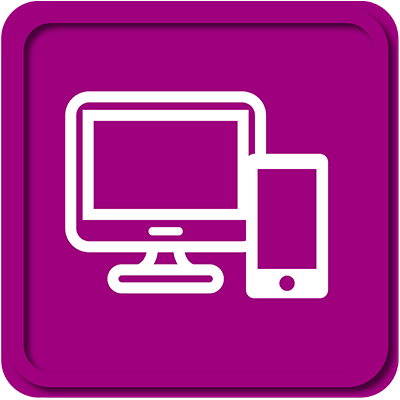 1. Request items to be placed on hold
Place a hold.
*NEW--No limit on the number of Express DVDs that can be checked out at one time. Borrow Express DVDs for seven days. All other materials for a month.
Our courier system that operates between our three branches (this does not refer to inter-library loans) is resuming, so if you see an item you want that is currently at another branch, we can arrange to have it sent to the branch of your choice for pick up.
No internet to place holds? No problem! Call staff and they will happily take your requests:
Keswick Branch, 905-476-5762, option 2
Peter Gzowski (Sutton) Branch, 905-722-5702, option 2
Pefferlaw Branch, 705-437-1514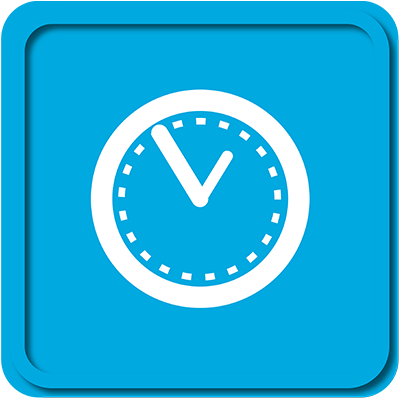 2. Book a time
Once we retrieve the items you placed on hold, we will call you to arrange a pickup day and time.
Pickup windows are scheduled to avoid lineups and help ensure the safety of our patrons and staff.
3. Visit us for a pick up
We will have a tables and tents set up outside at each of our three branches. Signage will be put up to guide you during the pickup process.
If you do not have a cell phone, please call us from home to let us know you are on the way. When you arrive, please knock loudly within the square of tape on the window beside the entrance door so we know you are there.
If you have a cell phone, please call us from the parking lot to let us know that you have arrived.
When you arrive at your chosen library branch for the time slot that was given to you, we will be waiting for you.
Park and walk up to the library branch's curbside pickup zone (a tent with a table inside it) at your scheduled time to pick up your items.
*Curbside pickup zones:

Keswick Branch: Outside of Ice Palace Entrance--West side of building or ring the doorbell located on the wooden easel beside the pickup table also located on the west side of the building, outside the doors to the Ice Palace.
Peter Gzowski (Sutton) Branch: Public entrance--East side of the building
Pefferlaw Branch: Public entrance--South side of the building
*Be aware that people also use the entrances at Pefferlaw and Peter Gzowski (Sutton) Branches to return material in the drop boxes. The drop box at Keswick Branch is not located near the pickup table.
If no one is in front of you when you arrive, come up to the table at the door. If someone else is picking up an order when you arrive, please wait at a distance of 2 metres (6 feet).
Place your library card on the table with the card number facing up.
Step back from the table by 2 metres (6 feet). Our library staff member will then come out of the branch, check your library card number (contactless), and place your items on the table for you to pick up. We are using new bags only for your items.
Once the staff member is back inside the building, you can then step forward, pick up your library card and your items, and then you are ready to go.
After you leave, staff will wipe down the table with disinfectant before serving the next person.
*Please note we will not be accepting returns at the pickup tables. Returns will go into the drop boxes. Alongside these processes come physical distancing policies and shorter hours of operation.
Curbside Pickup Schedule
Pefferlaw Branch: *Wednesdays 10 a.m. – 4 p.m., alternating Saturdays (July 11, July 25)
Peter Gzowski (Sutton) Branch: Thursdays 10 a.m. – 4 p.m., alternating Saturdays (July 18, August 1)
Keswick Branch: Tuesdays, 4 p.m. - 7 p.m., Fridays, 10 a.m. – 4 p.m., alternating Saturdays, noon - 4 p.m. (July 11, July 25)
Drop Box Returns
Our drop boxes at all our branches are now open seven days a week. All returned materials will be quarantined for 72 hours to help prevent the spread of COVID-19. As a result, items will remain on your account for several days after you have returned them. No overdue fines will be charged at this time. For health and safety reasons, please do not deposit any donations in the library drop box.
Had some items due on July 2? Don't worry, you now have until July 17 to return them. While we are not charging overdue fines for the time being, please try to return your items on time, so that others can use them.
If you have a curbside pick-up booked and you wish to return items, please return the items first through the book drop and then go to the table. Do not place items you are returning on the table. Safety protocols require that staff do not handle returned material for three days.
What can I do to prepare for curbside pick-up?
If you have library materials on hold, here's what we recommend:
Cancel any holds that you no longer want.
Change the status of any holds you're not ready for to "suspended". This will make sure that you keep moving up the queue, but don't potentially get flooded with all of your holds at once.
How are you ensuring the safety of patrons and staff?
With the delivery of this service, the health and safety of our staff and our customers is our top priority.
The introduction of our curbside services follows the reopening framework provided by the Province of Ontario, and the advice of the York Region Medical Officer of Health and other health experts, and follows best practices within library and retail industries for the safe delivery of curbside service. Here are some of the measures we are putting in place:
All staff will have Personal Protective Equipment (PPE) when required.
Pick-up locations will have proper physical distancing protocols in place.
Returned materials will be isolated until they are safe to circulate.
Intensive cleaning of branches has been done in advance, including cleaning of upholstery and special disinfecting of high touch surfaces.
Regular cleaning and hand washing protocols will be in place.
Is it safe to borrow items at this time?
This service aligns with Province of Ontario's Stage 1 of the Province of Ontario's Framework for Reopening, which gives libraries the opportunity to begin offering direct service to people in a safe manner. We are taking precautions to ensure that materials on our shelves and those that are returned to us are safe to be handled by members of the public. Any returned items are put in isolation for the recommended period of 72 hours to prevent the spread of COVID-19. After that time, the items will be checked in and made available for borrowing again.
What can I borrow?
You can borrow any items currently in the library – books, DVDs, CDs, video games, audiobooks, magazines, etc. Search the catalogue to see if the items you want are in.
How many items can I or my family borrow?
You can place as many holds as you like; however, you can only borrow 50 items at a time.
How do I place holds?
There are two ways: online or by phone. For each, you will need to know your library card number and PIN.
Online – The easiest way to place an order is to visit the library's catalogue, find the items, and click the 'Place Hold' button beside each one you want.
Call - Keswick Branch, 905-476-5762, Peter Gzowski (Sutton) Branch, 905-722-5702, or
Pefferlaw Branch, 705-437-1514, and we will place holds for you. If you have to leave a message, be sure to include your name and phone number.
Once we fulfill your holds and have called you, if more holds come in for you, these holds will be added to your pickup order.
What if I don't know my library card number or my PIN?
Call the library. We will ask you some questions to confirm your identity and then reset your PIN to whatever 4-digit number/letter combination you want.
Can I put items on hold if I don't have a library card?
You won't be able to place items on hold without a library card. Give any of our branches a call to speak to our staff about setting you up with a library card.
Visit our website for more information on reciprocal borrowing.
How long can I borrow items for?
You can borrow Express items for one week and all other items for four weeks. Depending on the situation at that time, we may extend the due dates further. No fines will accrue during this time.
How long will it take before I can pick up my requests?
We will try to fill your order as quickly as possible, but it may take a few days depending on how many people use this service.
How are pickups scheduled?
Pickup windows are scheduled to avoid lineups and help ensure the safety of our patrons and staff. There are 12 pickups schedule per hour.
Can I bring my family to pick up the items?
We encourage you to designate one person per household to pick up material for everyone. For example, if 2 adults and 3 children all request items on their library cards, only 1 adult comes to the library to pick up the 5 bags of library items. Please make sure you have everyone's library card with you. Give us the name of the person who is picking up on behalf of everyone in the family when we call to schedule a pickup time.
Can I ask someone else to pick up my items?
Someone else can pick up your items, but they must have your library card.
Important: You must give us the name of the person picking up your material when we call you to schedule the pick up time.
I have fines/charges on my account. Can I use this service?
You don't have to pay any outstanding fines before using this service while the library remains closed.
Why are returned items still appearing on my account?
All returned materials are isolated for 72 hours prior to check-in, to prevent the spread of COVID-19. As a result, items may remain on your account for multiple days before we are able to process your returns. We appreciate your patience and no fines will be incurred during this period.
Donations -- Are the library branches taking any right now?
We know that many of you have also been doing some cleaning out of your book cases at home, and might be looking for somewhere to donate books you no longer want. For health and safety reasons, please don't deposit any donations in our drop boxes. With limited branch space to isolate circulating library materials, we will have to recycle any donations. Please contact other local charities to see if they are accepting donations at this time.